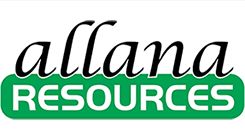 Allana Resources Inc.
COMPANY DATA | INTRODUCTION | PROJECT IN HAND | MANAGEMENT
NEWS UPDATE | CHINESE
Address:
65 Queen St. W., Suite 805
P.O. Box 75
Toronto, Ontario
Canada M5H 2M5
Tel No.:
(416) 309-2691
Fax No.:
(416) 861-8165
Web Site:
www.allanaresources.com
Corporate Email:
fabasov@allanaresources.com
Contact Person:
Farhad Abasov
Position:
President & CEO
| | |
| --- | --- |
| Traded Market: | TSX-V  |
| Traded Symbol: | AAA  |
| Outstanding Shares: | 95,932,389  |
| 52 Week High: | $ 0.44  |
| 52 Week Low: | $ 0.03  |
| Present Price: | Click Here  |
INTRODUCTION

Allana Resources is a Canadian potash company focusing on the exploration and development of a previously explored Dallol potash property in the Danakil Depression, Ethiopia. The Danakil Depression had small-scale potash production in the 1920's and was extensively explored in the 1960's with nearly 300 potash drill holes. The Company has a strong management with experience in potash industry and 43-101-compliant inferred resources of over 100 million tonnes of potash mineralization.

PROJECT IN HAND

Dallol Potash Project, Northeastern Danakil Depression, Ethiopia



Allana Resources has acquired the option to earn a 100% interest in three potash concessions (Dallol Potash Project) in Ethiopia's northeastern Danakil Depression, one of the largest evaporite basins in the world, totalling approximately 150 square kilometres. The Dallol Potash Project area is approximately 100 km from the Red Sea coast and 600 km via road from the deep water port of Djibouti. The potash mineralization in the Danakil Depression is well known with small-scale potash mining carried out intermittently from the early 1900's. Additional mining companies currently working in the basin include BHP Billiton and Sainik Coal Mining, the latter of which is planning to initiate mining at the Musley deposit.

Allana's concessions cover part of the previously defined Musley potash deposit. Allana's project has been previously explored. The US-based potash company, Ralph M. Parsons Company drilled nearly 300 drill holes from 1958-1967 and even sank a shaft to conduct underground mining. The Musley Deposit was reported to contain a non NI 43-101 compliant resource of 171.27 million tonnes grading 32.48% KCI.


Previous work has identified at least one potash-bearing horizon in the basin, designated the Houston Formation, which is characterized by three members (Sylvinite, Intermediate and Kainitite), that extends onto the Allana concessions.

Allana has entered into a joint venture memorandum of understanding with ChinaCo, a large government-owned exploration and development company in China, to develop its Ethiopian potash project. ChinaCo will have to spend 70% of all the costs including solution mine and processing plant construction costs to earn 70% in the project. ChinaCo has successfully completed its due diligence on the Ethiopian potash project, and has also confirmed Allana's management that it has received approval from the Chinese government to execute a definitive agreement which will outline the final terms of the partnership.

Allana has entered into a strategic off-take/financing agreement with China Mineral United Management Ltd., a Chinese mining investment group closely associated with one of the largest fertilizer companies in China. China Mineral would acquire 20% of the project's total potash production.

Major Advantages
Allana has completed a NI 43-101 compliant technical report for the three concessions. The technical report highlighted several unique advantages of this project:
An inferred mineral resource of 105,200,000 tonnes of potash mineralization (Sylvinite and Kainitite) with a composite grade of 20.8% KCI

Near-surface (shallow-depth) potash mineralization (within 50 metres of surface)

Potential for solution or open-pit potash mining

16 drill holes immediately on Allana's property

2 hole intersect 45 metres of potash mineralization at a depth of 680 metres - demonstrate significant potential to expand potash resource

Unique environment that may provide for low-cost production utilizing solar evaporation and geothermal power

MOP (muriate of potash) and SOP (sulphate of potash) production is feasible
Allana has embarked on a comprehensive initial exploration phase during the first quarter of 2009. This programme will include data compilation, geological mapping, structural mapping, satellite interpretation followed by 2,500 metres of

diamond drilling, down hole seismic studies and 2D seismic surface studies. The major objectives of the drilling program will be to move the inferred resources to indicated or measured category and also to expand the resource estimate in the centre part of the basin. The Company's goal is to move to the feasibility stage as quickly as possible.

The Ethiopian government is strongly supporting mining initiatives in the country. Allana has had advanced discussions with the Minister of Transportation, Minister of Mines and the Minister of Defense regarding infrastructure improvements in the Danakil region which would greatly enhance the economics of the project. Allana's relationship with the Ethiopian government is very strong and will greatly assist rapid advancement of the project.

Continued Strength in Potash Market

Global demand for potash has been robust in the past several years, and the most recent global financial turmoil and
decreased demand for many commodities have had a very little impact on potash prices and demand. The population growth coupled with increasing demand for better diets worldwide especially in larger emerging markets are projected to sustain strong potash market demand and prices. About 90% of potash produced is used as agricultural fertilizer; the remaining supply of potash is used in chemicals production.


MANAGEMENT

Farhad Abasov, MBA, President and CEO

Mr. Abasov has over 15 years of business management and entrepreneurial experience. Most recently, Mr. Abasov was Senior Vice President at Potash One, Vice President with Uranium One, Former member of Energy Metals management team (Energy Metals was sold to Uranium One for $1.8 billion in 2007).

Peter MacLean, Ph.D., P.Geo., Senior Vice President, Exploration
Mr. MacLean has over 25 years experience in the mining and exploration industry with junior and senior mining companies including Monarch Resources, Aur Resources and Newmont Mining.

Nejib Abba Biya, Senior Vice President, Business Development, Ethiopia
Mr. Abba Biya has over 20 years of management experience conducting business in Ethiopia, excellent working relations with the federal and regional governments. Most recently, he was Senior Vice President of Business Development, Avion Resources, a gold producer in Africa.

Jason Wilkinson, Project Manager, Ethiopia
Mr. Wilkinson has over 15 years of exploration and development experience in Africa, Asia and Europe. Most recently head of exploration for Lydian and Aur Resources.

Deborah Battiston, CGA, Chief Financial Officer
Ms. Battiston has over 20 years of accounting and financial management experience.

Briana Davies, J.D., Corporate Secretary
Ms. Davies is a corporate lawyer who works as a legal consultant to several publicly traded and private companies in the resource sector.

Board of Directors

Farhad Abasov, President and CEO, Director
Rene Bharti, B.Sc., Director
Major-General (ret'd) Lewis MacKenzie, Director

NEWS UPDATE

On December 1, 2009, Allana Resources Inc. announced that it has awarded a drilling contract to Emerson Moore Drilling Ltd. for its Ethiopian potash project.

Allana also announced the appointment of Brianna Davies, J.D., as Corporate Secretary. Ms. Davies is a corporate lawyer who works as a legal consultant to several publicly traded and private companies in the resource sector. Ms. Davies replaces Pat Gleeson who has resigned as Corporate Secretary but will continue on as a consultant to the Company.

In addition, the Company announced that it has granted a total of 1.35 million stock options to various officers, directors and consultants to the Company pursuant to the stock option plan. The option will be exercisable for 31.5 cents per option and shall expire on December 1, 2014.

On November 10, 2009, Allana Resources Inc. announced that Dundee Capital Markets has initiated analyst coverage of Allana. For further information and access to the report, please contact Mr. Richard Kelertas at Dundee. Mr. Kelertas can be reached by email at rkelertas@dundeesecurities.com or by telephone at (514) 396-0320.